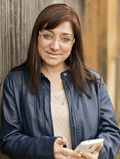 Christine Cicchitti
Phone: 360-296-3814
Email: cicchitti@nwhomes.net
Christine Cicchitti's Real Estate career launched in 2005.
Christine has extensive working experience in the multiple aspects of the multi-family industry; consulting and advisory services; portfolio valuation; financial analysis; working with feasibility studies, as well as the vast networks for equity sourcing in multi-family projects.
Christine also specializes in working with developers from "conceptual to close completion" on various large residential developments.